After two long years, the MALU WILZ TEAM is finally going on tour again to offer you a top-class beauty event in your region! We are looking forward to finally being able to welcome you all live again and have a wide-ranging program for you in our luggage:
We start at 11:30 a.m. with a social "GET-TOGETHER" - use the time for mutual exchange and to make new contacts!
Of course, we also take care of your physical well-being - well strengthened we throw ourselves into our event program afterwards:
With a colorful mix of new products, motivating sales training and the opportunity for live networking, there is definitely no room for boredom! Let our trainers carry you away and dive into the MALU WILZ BEAUTÉ product world with us.
Not a partner yet? Then register here directly for the roadshow and please provide your contact details, venue and the number of participants: > click here <
Communication trainer Thomas Hiermeier
...who, together with you in a motivating workshop, will illuminate interesting questions such as:
"How do I deal with difficult customer situations?",
"How can I, as a beautician, look positively into the future despite Covid?" or
"How do I let negative topics and conversations that hit me at work get to me as little as possible?"
Draw new energy and motivation from the workshop so that 2022 will be your personal year of success!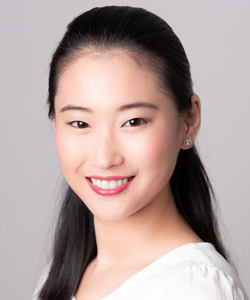 ...which presents you with a highly effective, newly developed ingredient concept - packaged in an innovative product line! You can not only look forward to the new cabin treatment, we have also thought of the right massage for your customers. Let yourself be inspired by our new care products for 2022!
...who brings the latest colors and trends directly from the head office to the stage for you! Use his tips and tricks to sweeten your customers' summer with the Bronzing Collection 2022! You can also learn how to conjure up a sun-kissed glow on all customer skin with the help of the numerous decorative innovations, but also with the product highlights of our basic range!
After an exciting and eventful afternoon, the event ends at around 5:00 p.m.
The MALU WILZ Roadshow events are open to all existing customers, new customers and interested parties. We cordially invite you - please register via the MALU WILZ ACADEMY or your sales representative!
Please note that the events take place in compliance with the applicable corona rules. Valid proof is required on the day of the event, otherwise access to the event cannot be granted.
Tuesday, April 26, 2022: COLOGNE, Marriott Hotel, Johannisstr. 76-80, 50668 Cologne
Wednesday, April 27, 2022: DARMSTADT, BestWestern Plaza, Kavalleriesand 6, 64295 Darmstadt
Tuesday, May 3rd, 2022: HAMBURG, Raddisson Blue, Marseillerstr. 2, 20355 Hamburg
Wednesday, May 4th, 2022: BERLIN, Design Office Berlin Humboldthafen, Alexanderufer 3-7, 10117 Berlin
Thursday, May 5th, 2022: LEIPZIG, Design Offices Leipzig Post, Augustusplatz 1-4, 04109 Leipzig
Monday, May 9th, 2022: STUTTGART, Mövenpick Hotel Stuttgart Airport, Flughafenstr. 50, 70629 Stuttgart
Tuesday, May 10th, 2022: NUREMBERG/FUERTH, Excelsior Hotel, Europaallee 1, 90763 Fürth