NAIL CARE: all-round care package for the nails

The base for an appealing manicure is the right nail care. The MALU WILZ Beauté care series provides a strong, resistant manicure. Selected ingredients nourish brittle, cracked cuticles and leave them soft again. Makes the nails elastic without losing stability.
Treat yourself to a wellness manicure at home. NAIL CARE products are perfect for combining with LUXURY MOMENTS Hand Care!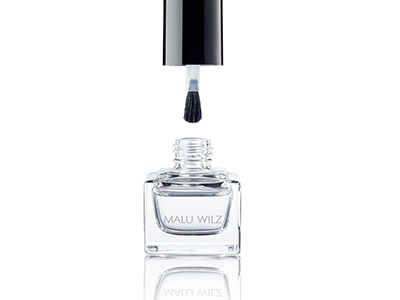 GEL STUDIO TOP COAT
Any color lacquer can be used with the top coat. The top coat is long-lasting and enables a high-gloss finish. With the top coat you can create the trendy gel look on your nails without the use of a lamp. An acetone-free nail polish remover can be used for removal, suitable for all nail types * Formaldehyde free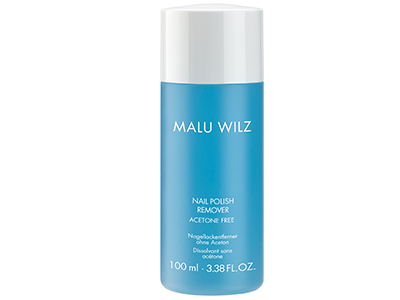 NAIL POLISH REMOVER
Removes nail polish particularly gently and quickly, the gentle formulation with caring ingredients enables the polish to be removed without drying out the nails. With a pleasant cucumber scent, also suitable for artificial fingernails. * Acetone free
Notes: Highly flammable liquid and vapor. Keep out of the reach of children. Keep away from heat / sparks / open flames / hot surfaces. Do not smoke. Keep container tightly closed.