NAILS: perfection at your fingertips

The must-have for all women! The classic, elegant shades of MALU WILZ Beauté will make your nails absolute eye-catchers. Start with the Base Coat to increase the durability of your nail polish and finish with the Gel Studio Top Coat for a high-gloss finish.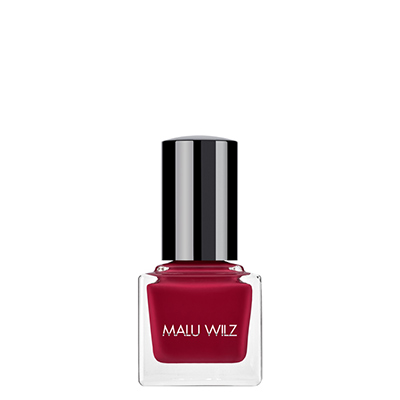 NAIL LACQUER
Nail polish with a high color intensity, very even in application. The nail lacquers dry quickly and have an extremely hard-wearing formulation. The glossy finish completes the nail design. The innovative brush fans out during application, so the NAIL LACQUER goes on perfectly in only a few strokes.
Ref. No. 40.XXX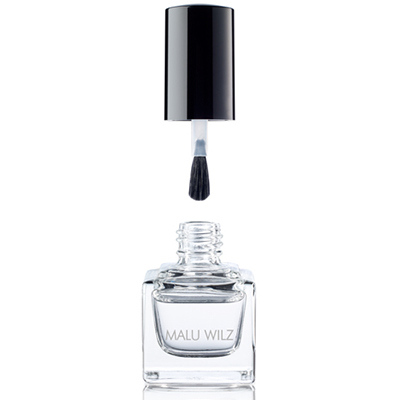 GEL STUDIO TOP COAT
Extreme high gloss and gel look – even without a UV lamp. The top coat can be used with any nail polish and will make your favorite color last longer. Easy to remove with nail polish remover. With an innovative fan brush. Suitable for all nail types. Formaldehyde-free.
Ref. No. 40508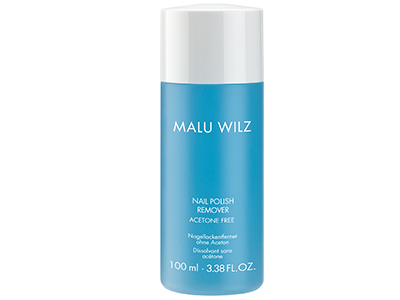 NAIL POLISH REMOVER
Removes nail polish particularly gently and quickly, the gentle formulation with caring ingredients allows the polish to be removed without drying out the nails. With a pleasant cucumber scent, also suitable for artificial fingernails.
*Acetone free
Notes: Highly flammable liquid and vapour. Keep out of the reach of children. Keep away from heat/sparks/open flames/hot surfaces. Do not smoke. Keep container tightly closed.