CAMOUFLAGE: with reliable coverage through everyday life!
CAMOUFLAGE - translated from French - means camouflage! The products are characterized by the high concentration of color pigments and impress with their extra strong opacity. This power concealer reliably covers skin anomalies such as port-wine stains, scars and even acne. In combination with our transparent setting powder, it is even sweat and waterproof. This is probably also a reason why camouflage is indispensable for wedding make-up, especially in hot countries.

Uncomplicated, fast and effective
Super power concealer in everyday life
Ultra good coverage
Conceals reliably - for a flawless complexion in no time!
large selection of colors for every skin type
But CAMOUFLAGE can do so much more. Pimples, spider veins or even a tattoo that has to disappear at short notice for a special occasion - no problem for our multi-talent. In order to neutralize skin blemishes as best as possible, the shade should be optimally matched to the skin color. This is one of the reasons why we have added five more colors to our range for a total of 14 nuances. In line with the expansion of the range, our jar has been given a more modern design.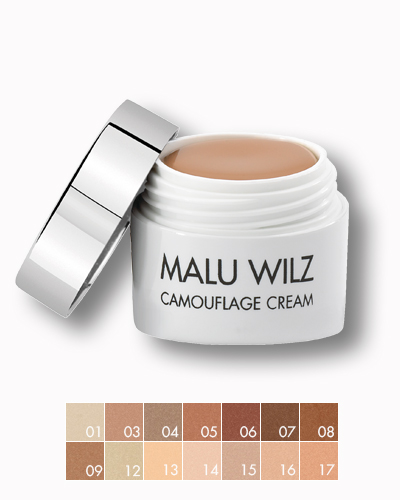 CAMOUFLAGE CREAM
Waterproof concealer for all skin types. Covers all types of skin abnormalities on the face, neck and décolleté with absolute water and abrasion resistance.
Now new in a high-quality, trendy jar for that certain something in the cosmetic bag!
The Camouflage Cream is available in 14 colors.
NEW: Camouflage Cream as a refill option
We now also offer the camouflage colors as a new refill option for our sustainable Beauty Box System. Due to the lower filling quantity, it is ideal for trying out and getting to know!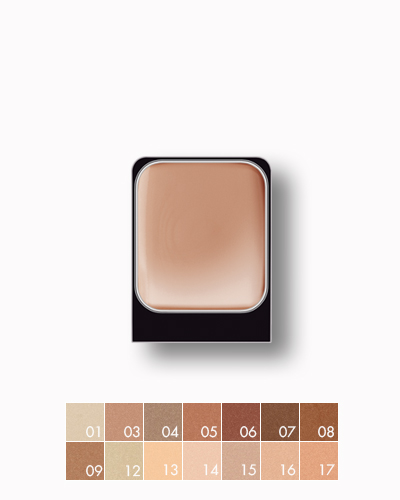 CAMOUFLAGE CREAM REFILL
Practical, individual and sustainable: the new refills can be integrated into the beauty box.
We also do without the folding box for less packaging waste!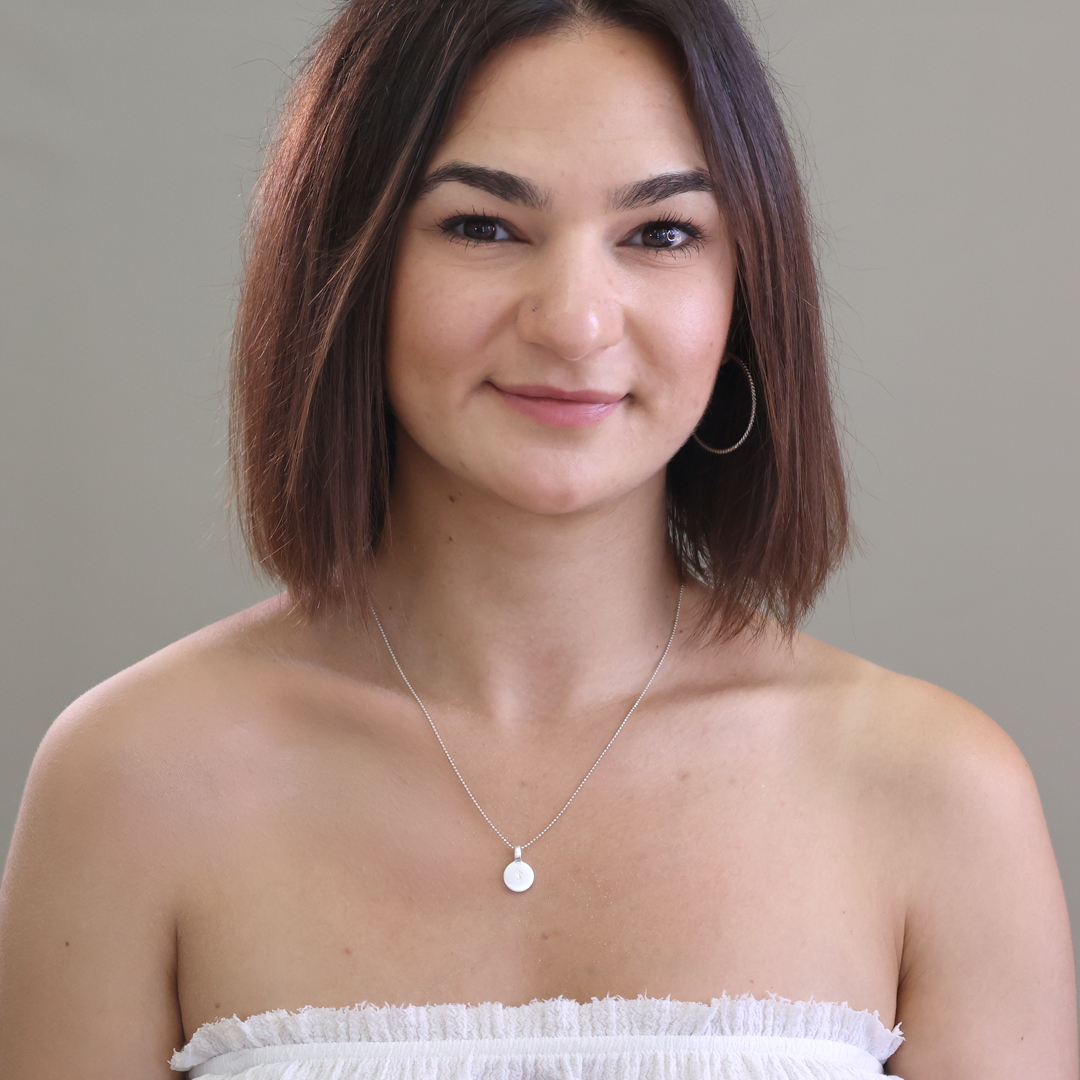 Example of use: cover tattoo
(slide the slider to see the before-and-after effect)
FIXING POWDER
This transparent Powder fixes Camouflage Cream and makes it waterproof. Increases the durability of lip sticks and make up and is suitable for the fixing of every make up, particularly on mixed skin and oily skin.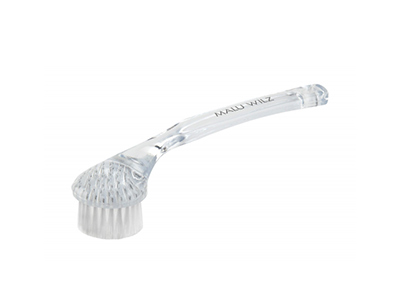 CAMOUFLAGE BRUSH
Brush for removing the FIXING POWDER. To make the camouflage long tenable, Fixing Powder is applied to the face on a large area. This powder should be left shortly on the face and removed with the brush.