REGENERATION: skin care for demanding skin that is in need of regeneration

Targeted regeneration of demanding skin is the most important prerequisite for a timelessly beautiful appearance. Mature skin has many facets and the most diverse care requirements. Which is exactly where the exclusive regenerative cosmetics by MALU WILZ Beauté come in. With luxurious moisturizers, highly effective special products and sensuous feel-good concepts, they will more than meet your personal requirements. EXTRA TIP: These special regeneration boosters and creams are also perfect for combining with other lines!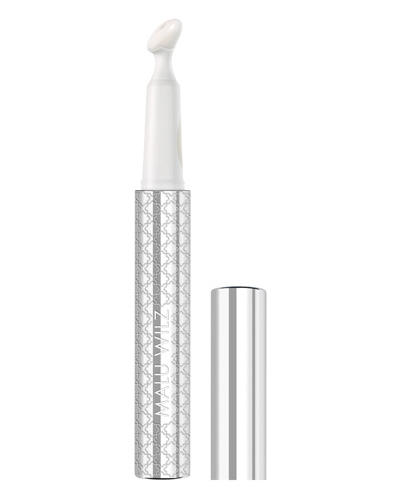 LIFT & CONTOUR EYE COMPLEX
EYE CONCENTRATE WITH LIFTING EFFECT
The pampering eye concentrate with lifting properties provides intensive moisture and firms the delicate eye area after the first application. Hyaluronic acid reduces fine lines and wrinkles for the long term, while Matrixyl™3000 supports the skin's own repair processes and improves its elasticity and tonicity. The eye area looks fresher, relaxed, and is perfectly moisturized.
AGE DELAY CONCENTRATE
ANTI-AGING SERUM FOR A REVITALIZED, RESTED COMPLEXION
The concentrate is absorbed well, and is suitable for all skin types. Contains extract of manioc with an instant smoothing and firming effect against lines and wrinkles. An extract from the Persian silk tree fights signs of tiredness in the skin and repairs damaged cells – for a rested complexion that is full of radiance.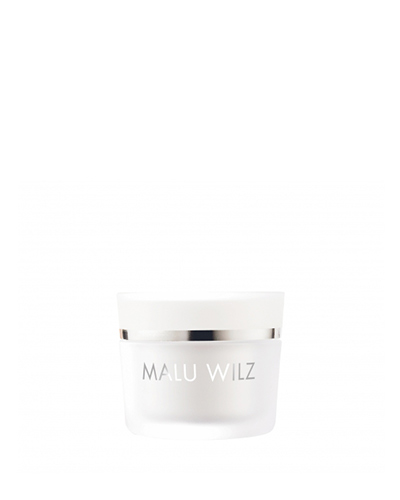 EYE CONTROL CREAM
NOURISHING EYE CREAM FOR THE REGENERATION OF THE STRESSED EYE AREA
Pampers delicate eye area in need of regeneration, with intensive nourishing macadamia nut oil and shea butter. Pentavitin® binds moisture in the skin and smoothes fine lines and wrinkles. Vitamin A delays the premature appereance of lines and wrinkles and improves skin elasticity.
Ref. No. 7089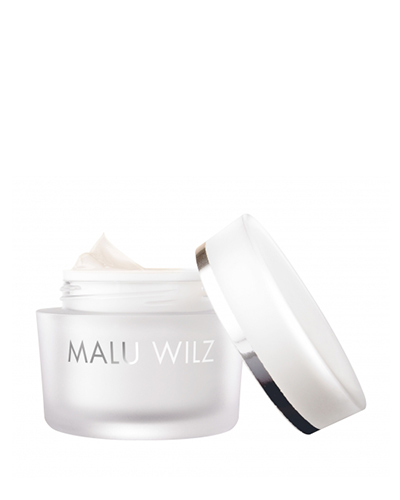 FIRMING REVITALIZER
ANTI-AGING MOISTURIZER WITH FIRMING OAT EXTRACT
Found to regulate the moisture content of the skin and increase resistance to environmental factors. Fine lines and wrinkles are noticeably smoothed by an oat extract. Hyaluronic acid has a moisture-binding effect and supports the natural protective mechanism for an all-round cared for, velvety-delicate feel.
WINTER CREAM
INTENSIVE CARE FOR WINTERSTRESSED
DRY SKIN
The particularly rich texture of the Winter Cream cares for skin that is stressed by snow, wind and dry heating air during the cold season. Valuable ingredients, like allantoin, shea butter and panthenol alleviate irritations and redness, increase the skin's moisture retention capacity and make it soft and supple again.
EXTRA RICH CREAM
EXTRA RICH ANTI-AGING CARE FOR VERY DRY SKIN
EXTRA RICH CREAM was specially developed for very dry, demanding skin that requires a higher level of care and for which most cream textures are not rich enough. The creamy consistency also pampers dry, rough areas of skin. Its highly active matrix peptide solution stimulates the synthesis of 6 essential skin components (collagen, hyaluronan etc.) – for skin that looks and feels noticeably better and more youthful.
2IN1 GOOD NIGHT CREAM & MASK
INTENSIVELY MOISTURINZING NIGHT CARE
This 2in1 care supports the skin with its own regeneration during the nighttime resting phase. Hyaluronic acid, avocado and jojoba oil provide the skin with precious moisture. Lines and wrinkles caused by dryness are visibly reduced overnight. Caffeine supplies new energy – for a visibly regenerated, rested complexion!
ANTI STRESS CREAM
24-HOUR CARE FOR SKIN THAT IS PRONE
TO REDNESS AND COUPEROSE
Dry, reddened and irritated skin needs special care tailored to ist needs to bring it back to balance. The pampering cream nourishes rough areas of the skin, leaving them soft and smooth again, while an extract of rice bran soothes them for the longterm. Vitamin E and green tea extract protect the vessels against free radicals and prevent environmentally induced skin aging.