SENSITIVE PRO: Skincare line for sensitive, irritated, hypersensitive, very stressed skin
The skin can be really sensitive and shows this with severe redness, dandruff, painful swelling or inflammation, especially in the lower face area and on the forehead, accompanied by severe itching.
Here it is primarily important to support the skin in its functions with the right care and to strengthen the damaged protective function of the skin barrier. A simple formula helps here: take out the bad things and add the good ones. Sensitive skin is already overworked and should not be irritated with unnecessary ingredients. The new MALU WILZ SENSITIVE PRO line was created from this impulse. The development of the products took place under the strictest conditions and can therefore be described as "Clean Beauty". All products are vegan and FREE of silicones, sulfates, mineral oil, parabens, PEGs, microplastics, aluminium, chemical filters, palm oil and nanoparticles.
Sensitive Pro is specially designed for sensitive, irritated, hypersensitive and very stressed skin. The innovative special care soothes the skin, balances it and gives it more resistance.​
STRESS RELIEF CLEANSING BALM
For sensitive skin
Cleans gently & carefully
Long-lasting moisture & protects skin from drying out
Texture: Balm > Oil > Cleansing Milk
Supple skin feeling
Without folding box
Active ingredients: glycerin, macadamia nut oil, skin-identical carbohydrate complex, A-bisabolol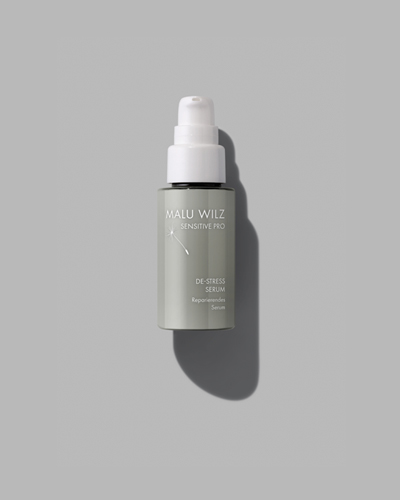 DE-STRESS SERUM
For sensitive skin
Alleviates itching, burning, irritation and redness
Improves skin renewal
Strengthens the skin's barrier function
Active ingredients: Ectoin, Northern truffle extract, Probiotic active ingredient, Glycerin, Hyaluronic acid, Skin-identical carbohydrate complex
Art. No. 77080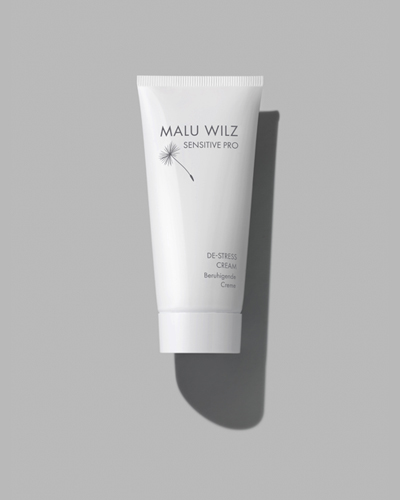 For sensitive skin
Texture: gel emulsion
Regenerating
Relieves redness, irritation and discomfort
Strengthens the skin's bacterial ecosystem
For resilient skin
Protects skin from drying out
Active ingredients: Northern truffle extract, probiotic active ingredient, glycerin, hyaluronic acid, skin-identical carbohydrate complex, A-bisabolol, allantoin, emollient
Art. No. 77081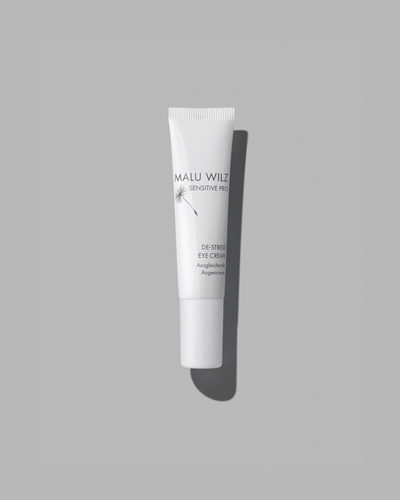 DE-STRESS EYE CREAM
For the sensitive and hypersensitive eye area
Soothes & strengthens the skin's barrier function
Reduces irritation and redness
Minimizes visible veins Reduces dark circles under the eyes
Active ingredients: Northern truffle extract, probiotic active ingredient, tiger grass, hyaluronic acid, skin-identical carbohydrate complex, A-bisabolol, allantoin, emollient
Art. No. 77082
For sensitive, impure, irritated skin
Antibacterial Intensely calming
Application: apply a thin layer after cleaning, leave on for about 7-10 minutes, remove with cool water
Active ingredients: microsilver, silver complex, panthenol, marigold extract, allantoin, bisabolol, shea butter, chamomile extract
Art. No. 77066