LUXURY MOMENTS FOOT CARE: pampering textures combined with exciting fragrance experiences

In our stress and overburdened world, humans need an oasis of relaxation and well-being, where a rest space is created for the body and soul, flattering the sensual fragrances of the skin. MALU WILZ Beauté creates a harmonious combination of high-quality ingredients and exciting fragrance experiences with new exclusive foot care products.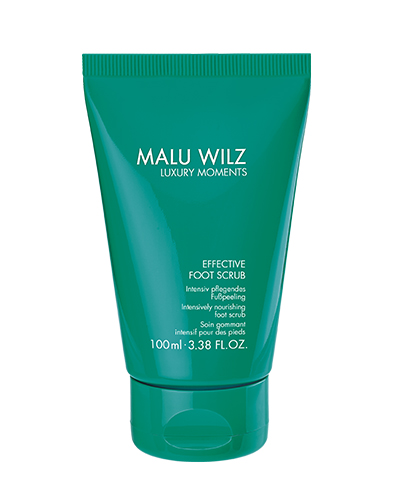 LUXURY MOMENTS EFFECTIVE FOOT SCRUB
DEEP-ACTING FOOT SCRUB
The intensively nourishing foot scrub pampers the skin and the senses. Volcanic sand and bamboo powder remove dead cells from the surface of the epidermis, and nourish the skin of the feet to leave them silky-soft. The unique aromatic fragrance composition of matcha tea extract and lemon grass oil is promotes well-being and relaxation.
Contains no parabens.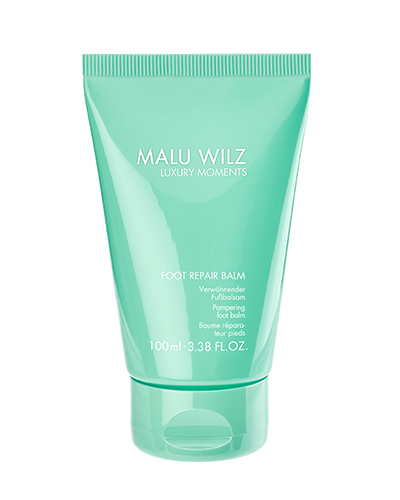 LUXURY MOMENTS FOOT REPAIR BALM
AROMATIC FOOT CARE
FOOT REPAIR BALM is refreshing, and provides hard-working feet with new well-being. Precious ingredients such as shea butter, matcha tea extract, almond, coconut and lemon grass oils give them an extra helping of care and regeneration. The nourishing texture leaves dry, rough feet feeling soft, smooth and wonderfully supple. The aromatic, fresh fragrance provides additional well-being.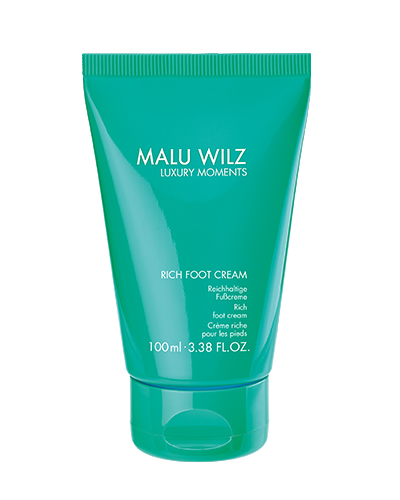 LUXURY MOMENTS RICH FOOT CREAM
HIGHLY NOURISHING FOOT CREAM
The rich foot cream protects hard-working, dry, cracked feet and makes them soft and smooth again.
The creamy, paraben-free texture provides intensive moisture and is quickly absorbed. A fresh fragrance composition of lemon grass and matcha is an aid to well-being and revitalizes the senses.