HAND CARE: pampering moments for the hands
Experience three exclusive, luxuriously fragranced hand care products that nourish the skin to leave it velvety soft. The regenerating HAND PEELING gently removes dead skin cells and nourishes with shea butter and high-quality oils. The pampering HAND CREAM leaves the skin feeling soft and supple, and replenishes its moisture reserves. The intensively nourishing RICH HAND CREAM & MASK with shea butter, grape seed oil and panthenol is ideal for very dry hands.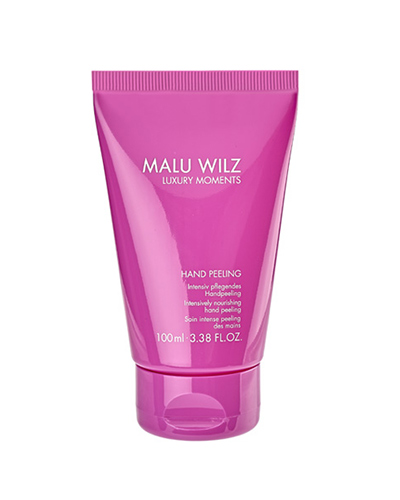 HAND PEELING
INTENSIVELY NOURISHING HAND PEELING
FOR SILKY SMOOTH HANDS
The moisturizing and regenerating HAND PEELING contains natural salt crystals that gently remove dead skin cells. Shea butter and precious oils pamper the hands and leave them feeling silky smooth to the touch. For skin that looks and feels noticeably better and delightfully soft hands after each use. Pleasantly scented.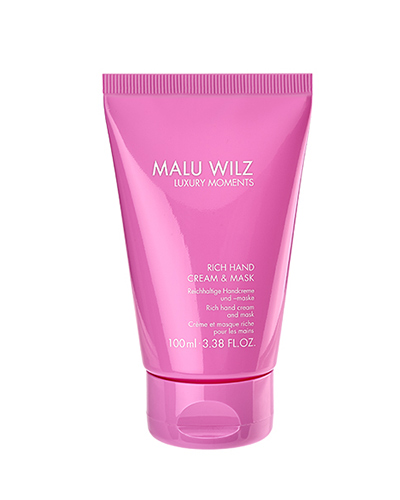 RICH HAND CREAM & MASK
RICH HAND CREAM AND MASK FOR INTENSIVE SKIN CARE
The intensively nourishing 2-in-1 product RICH HAND CREAM AND MASK is the ideal skin care treatment for regeneration of stressed and very dry hands. Nutrient-rich substances such as shea butter, grapeseed oil and panthenol leave the hands feeling silky smooth to the touch, have an intensive moisturizing effect and make skin smooth and velvety. Protects skin from drying out again. Pleasantly scented.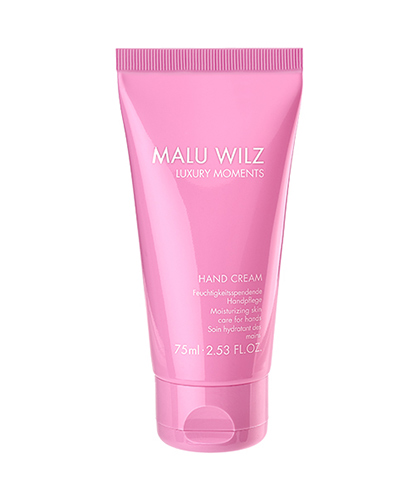 HAND CREAM
MOISTURIZING SKIN CARE FOR DRY HANDS
The pampering HAND CREAM is enriched with hyaluronic acid and coconut oil to leave hands feeling silky smooth, nourish the skinand fill its moisture reserves – for lastingly attractive, soft and supple hands. The creamy formula is quickly absorbed by the skin and does not leave a fatty residue. Ideal for application throughout the day and when on the go. Pleasantly scented.