SKIN CARE: innovative skin care concept

Over 30 years of MALU WILZ Beauté care expertise combine traditional methods and active ingredients with highly effective drug and treatment innovations to create a unique care concept.
All products and treatment methods meet the high standards of professional cosmetics.

Permanent tests as well as further development and optimization in the in-house training institute guarantee a proven effectiveness.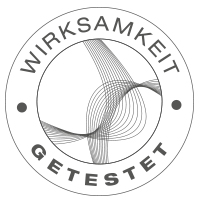 Highly Effective Skin Care
High Tech care products that are suitable for every skin need
Innovative ingredients combined with proven ingredients guarantee the best results
Quality "made in Germany" for best compatibility
Apparative cosmetics for the combination of medicine and cosmetics
Highly effective cabin products complement modern beauty appliances in an ideal way
Extension of the treatment offer in the institute
For special requirements in the field of treatments
Effective and luxurious pampering experiences
Relaxation is at the forefront of the treatment
Sensual scent creations and flattering textures pamper skin and senses
Holistic treatment methods
Sales Products for Every Need
Cleaning for every skin type and claim
Energy for tired and dull skin
Modern textures combined with classic feel-good scents
Trends and Specials, like Sleeping Mask, Good Night Ampoules and much more ...