The evergreen ALOE VERA with its valuable properties is presented in an entire skin care line. The all-round care with moisture boost for dehydrated, irritated or impure-prone young skin ensures a healthier, more even complexion full of radiance.
Soothing - protective - revitalizing - regenerating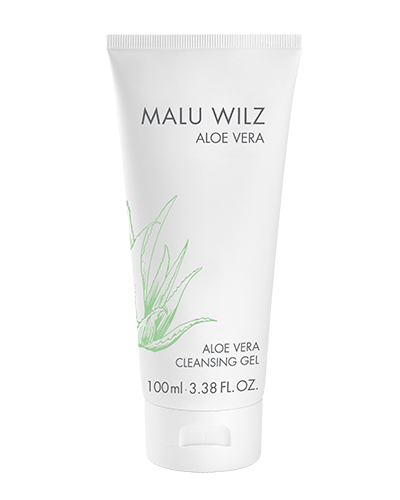 ALOE VERA CLEANSING GEL
MILD, REVITALIZING CLEANSING GEL
Thoroughly removes all traces of make-up, dirt and excess sebum without irritating the skin. Aloe vera preserves moisture and is calming.
The skin feels fresh and revitalized.
For all skin types. Also suitable for sensitive skin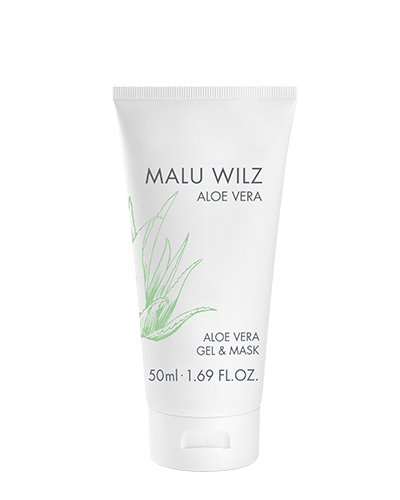 ALOE VERA GEL & MASK
2 IN 1 MOISTURIZING GEL & MASK
The multifunctional gel contains aloe vera to provide precious moisture, is cooling, and calms stressed and irritated skin. Especially after sunbathing, the gel is a true SOS helper for dehydrated, sun-stressed skin. The texture is both beneficial and revitalizing. The intensively moisturizing, cooling properties develop full when used as a mask.
Suitable for all skin types. Also suitable for sensitive skin.
ALOE VERA FLUID
LEIGTWEIGHT MOISTURIZER
The light texture is well absorbed and smooths the surface of the skin. Contains aloe vera, which provides the skin with freshness and moisture, is calming and restores radiance to the complexion. Pineapple extract and lemon extract refine the appearance of the skin.
Suitable for normal, dehydrated, oily and combination skins. Also suitable for sensitive skin.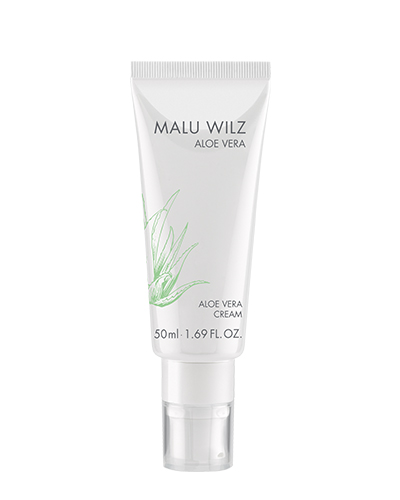 ALOE VERA CREAM
SOOTHING MOISTURIZING CREAM
The nourishing texture envelops irritated and stressed skin. Aloe vera provides intensive moisture and protects the skin against dehydration. Rough patches, feelings of tautness, and irritations are reduced. Chapped skin is left soft and smooth again.
Suitable for normal, dehydrated and dry skin. Also suitable for sensitive skin.
ALOE VERA AMPULLE
MOISTURE FOR ANY AGE AND ALL SKIN TYPES
The benefits of the Aloe Vera Ampoule are very quickly evident. The active substances in aloe vera are intensively moisturizing, cooling, and calm the skin. Cucumber extract refreshes the skin. Allantoin supports cell renewal and leaves the skin feeling particularly smooth. Panthenol provides moisture and soothes irritated skin. Thanks to its beneficial properties, the Aloe Vera Ampoule is also the perfect after-sun care for sun-stressed skin.
Suitable for all skin types, especially for demanding skin in need of regeneration.