MEN: skin care for vital male skin

Success in business and an active lifestyle – you have high standards and expect tailor-made solutions, not least from your daily facial care. Highly effective products developed specifically for the requirements of male skin, with non-greasy textures that are quickly absorbed. Experience MALU WILZ MEN now with innovative active ingredient concepts for convincing results – even where there is visible tension and the skin is stressed.
ANTI STRESS BALM
CARE BALM FOR STRESSED MALE SKIN
The pleasantly light texture is specially formulated to the needs of sensitive male skin that is prone to dryness. Aloe vera extract and panthenol are known to have a calming effect on the skin's appearance and help to minimize redness and irritation. Ideally suited for use after shaving.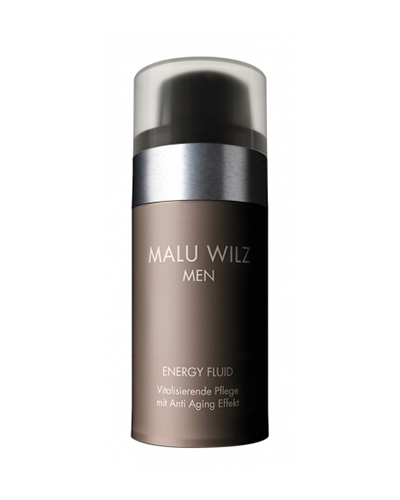 ENERGY FLUID
REFRESHING CARE FOR EVERY SKIN TYPE
Caffeine and guarana extract revive signs of men's skin that appears and feels tired to provide a feeling of new energy. A vitamin mix helps to protect the skin from signs of environmental induced aging. The light gel is absorbed quickly and gives a fresh, vital skin feel.
ENERGIZING HAIR & BODY WASH
REFRESHING NOURISHING SHOWER GEL
This invigorating shower gel gently cleanses the body and scalp, and revitalizes the senses.
Allantoin strengthens the skin's natural protective barrier. The skin is optimally moisturized to
prevent it from dehydrating. A shower experience that is nourishing and invigorating.