Vegan is in vogue: vegan cookbooks are bestsellers, sales of meat alternatives are exploding, and the media is picking up the topic more than ever before. Currently, one assumes 8 million vegetarians and 1.3 million vegans in Germany - and rising.

Nowadays, more and more people refrain from using substances of animal origin - including cosmetics. MALU WILZ Beauté has many vegan care products in its range, including: Micellar Cleansing Water, Hydro Tonic, many ampoules, Hyaluronic Active + products and much more. The products are marked with the VEGAN label on the cartons. In the future, we will convert more and more products to a vegan formulation. For some textures, however, ingredients of animal origin such as for example silk extract an effective effect.
No animal ingredients
No ingredients produced by animals (eg silk, honey)
No ingredients derived from animals (eg carmine)
No excipients that are of animal origin (do not need to be declared in the INCI, for example, egg white for clarifying xanthan gum)
Contemplation of the entire supply chain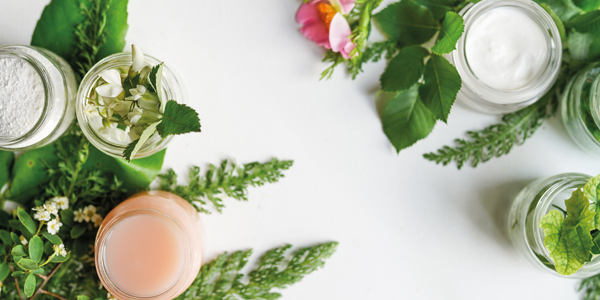 Discover our vegan skin care products here:
CLEANSING
7003 DETOX CLEANSING GEL
7006 MICELLAR CLEANSING WATER
7022/7322 HYDRO TONIC
7050/7350 ASTRINGENT TONIC
7039/7339 TENDER ROSE TONIC
7014 PAPAYA PEELING
BASIC
7033/7333 TENDER ROSE ELIXIR
7034 TENDER ROSE CREAM
78015/78315 FIRMING DÉCOLLETÉ CREAM
77066/77366 CALMING SILVER MASK
7041 NATURAL BEAUTY DAY CREAM
HYALURONIC ACTIVE+
7052 HYALURONIC ACTIVE+ CREAM RICH
7053 HYALURONIC ACTIVE+ FLASH SPRAY
97110 HYALURONIC ACTIVE+ CREAM MASK
HYPER SENSITIVE
77061/77361 CALMING TONIC
BALANCE PRO
77055 S.O.S. ANTI SPOT GEL
77056 OLEOSA CONTROL TREATMENT
77057 SICCA BALANCING MOISTURIZER
77058 ONE DROP BALANCING SERUM
REGENERATION
7099 FIRMING REVITALIZER
VITAMIN C ACTIVE+
77070 VITAMIN C ENERGY COMPLEX
CONCENTRATES
7106 HYDRO CONTROL
7107 STRESS CONTROL
7055 HYALURONIC ACTIVE+
71001 SKIN HARMONIZING
71008 ACNE CONTROL
74052 PURIFYING POWER LIQUID
74053 SENSITIVE POWER LIQUID
74054 ANTI AGE POWER LIQUID
97091 DEEP HYDRO BI-PHASE
97092 STRESS BALANCE BI-PHASE
97093 POWER LIFT BI-PHASE
74055 CABIN AMPOULE JUICY APPLE
YOUNG CARE
7066 MOISTURIZING FLUID
7059 FRESH CLEANSING GEL
PROFESSIONAL
7430 THALASSO REFINING MASK
74030 OATMEAL MASK
74035 TENDER ROSE FACIAL MASK
74038 RELAXING MOMENTS MASSAGE OIL
74046 HYDRA BOOST ALOE CONCENTRATE
74047 HYDRA BOOST ALOE MASK
7400 AROMATIC WELLNESS ESSENCE
7411 MASSAGE CREAM
7423 THALASSO MASSAGE GEL
74057 JUICY APPLE FACIAL MASK
74022 HYALURONIC ACTIVE+ BEAUTY FLASH MASK
74043 ULTRASONIC GEL & MASK SOS ANTI STRESS
74044 ULTRASONIC GEL & MASK ACTIVE AGE
74048 JAPANESE BEAUTY CLEANSING MOUSSE
74050 JAPANESE BEAUTY MASK
74051 JAPANESE BEAUTY ELIXIR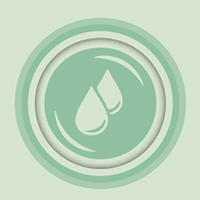 Cleansing
DETOX CLEANSING GEL
HYDRO TONIC
PAPAYA PEELING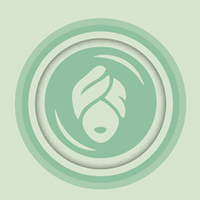 Mask
THALASSO REFINING MASK
FIRMING DÉCOLLETÉ CREAM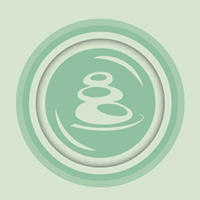 Less plastic in our cream jars
In the interest of sustainability, the plastic spatula will no longer be part of the cream jars. The skin care jars will be delivered from mid-October 2019 without spatula.