GLAMOUR: SHINE BRIGHT LIKE A DIAMOND

The new glamor look Shine Bright Like A Diamond is here! Experience our bestseller Luxury Eyeshadow Palette in combination with a luxurious lipstick with a particularly elegant mechanism. Exceptional products and seductive shimmer guarantee that you will be the eye-catcher in the coming party season.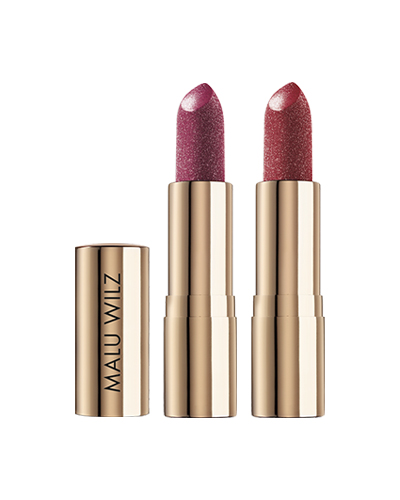 LIP DIAMOND
The sparkling lipstick Lip Diamond provides a glossy, shimmering finish. Pearls act with rays of light for a multidimensional effect. Optical highlight: the outer layer is covered with fine glitter. Brazil nut oil ensures smooth lips. Vitamin E works against cell-damaging free radicals. A delicate vanilla aroma ensures a pleasant fragrance.
47593.X Lip Diamond
#1 Legendary Plum
#2 Luxury Red
LUXURY EYESHADOW PALETTE
The luxurious eyeshadow palettes promise true Hollywood glamor. Sparkling black sequins decorate the "Hollywood Night" palette. Here you can find cooler shades. The "Hollywood Glam" eyeshadow palette features gold-glittering sequins and includes warmer shades. The color nuances can be perfectly combined with each other. The texture consists of a combination of matte and pearl tones.
47515.X Luxury Eyeshadow Palette
#5 Hollywood Night
#4 Hollywood Glam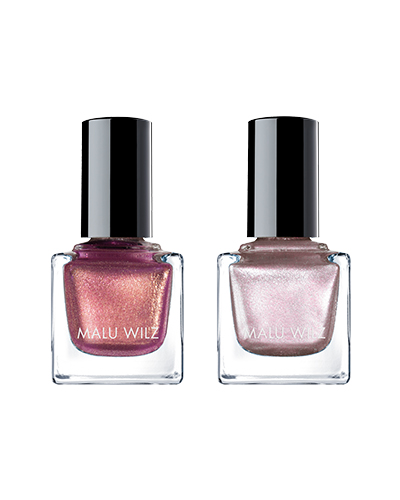 NAIL LACQUER
Nail polish with a metallic effect. The special texture gives the nails an intense shine. Long-lasting and quick-drying. High coverage and durability. The fan brush has a rounded shape, which is ideally adapted to the round nail bed. Available in two metallic colors. Toluene free.
40.XXX Nail Lacquer
#582 Bright Diamond
#583 Shiny Life