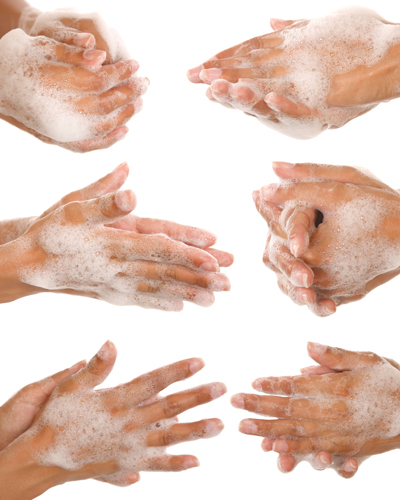 WHO IS STILL HEAVILY USED BESIDES OUR NERVES?
OUR HANDS!
Because it is extremely important, we have been washing our hands intensively for weeks. After singing Happy Birthday twice, we have eliminated most of the germs, but unfortunately also an important part of our protective acid mantle. Disinfectants do the rest.
Give your hands extra care now!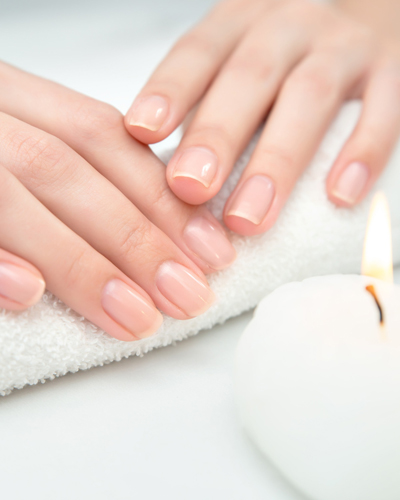 PERFECT NAILS LIKE THE NAIL STUDIO
The nails are screaming SOS, but unfortunately a professional manicure in a nail salon is currently not possible. Use our tips to get your nails in shape at home.
ALLROUND CARE: One for everything!
The transparent 6-in-1 Profilack Superior Nail Treatment offers first aid for stressed nails: groove filler, nail enhancer, base coat, top coat, quick dry, high gloss. For a natural look, the lacquer can also be used as a transparent clear lacquer. Also ideal for refreshing the color lacquer in between.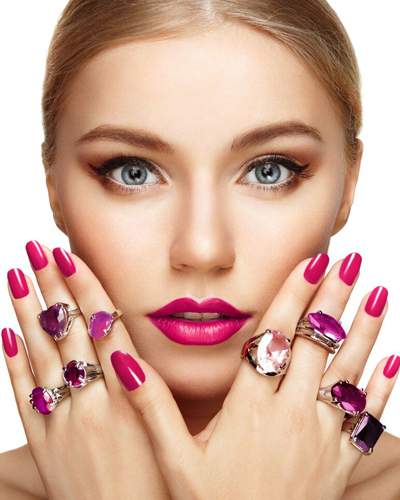 Let's go and today we take care of our nails intensively!
STEP 1: HAND BATH
Relax your hands in a pH-neutral water bath for 5 minutes. Carefully push the cuticle back and only remove loose cuticles with special scissors.
STEP 2: COLOR IT UP!
The long-lasting, high-gloss mini lacquers from the SHADES OF PINK collection in exciting pink tones are absolute eye-catchers. With the innovative fan brush, the nail polish is also perfectly applied in just a few strokes and dries quickly.
STEP 3: high-gloss finish
Extreme high gloss and gel look - completely without UV lamp. The Gel Studio Top Coat can be used with any nail polish and extends the shelf life of your favorite color. Easy removal with nail polish remover. With an innovative fan brush. Suitable for all nail types.
STEP 4: SPOIL YOUR HANDS
Care for your very dry hands with an extra portion of moisture. The intensely nourishing RICH HAND CREAM & MASK pampers you with shea butter, grape seed oil and panthenol. For soft hands!