NATURAL BEAUTY DAY CREAM MINI SIZE

Our bestseller, the popular Natural Beauty Day Cream, is now also available in a special 10ml mini size. Perfect for on the go, when traveling or to try!
The Natural Beauty Day Cream gives the skin a radiantly beautiful and fresh appearance. It's perfect for anyone who doesn't want to miss out on a touch of color on their face. Encapsulated pigment pearls, which break open when applied to the skin, adapt to almost any skin tone and ensure a very natural, even look. Sun protection factor 10 with UVA/UVB filter protects the skin against daily sun exposure and prevents light-induced skin aging. At the same time, the luxurious, velvety texture with provitamin B5 and panthenol optimizes the moisture content of the skin and cares for it softly to the touch. Vegan!
But that's not all! You can test four more care highlights in the special size: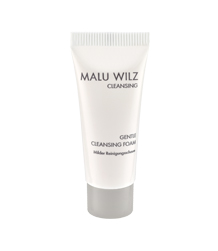 CLEANSING FOAM CONCENTRATE WITH JOJOBA WAX BEADS
This velvety foam thoroughly cleanses the skin and pores. Make-up and impurities that can promote skin blemishes are effectively removed with microfine jojoba wax beads. The complexion appears fresh and clear.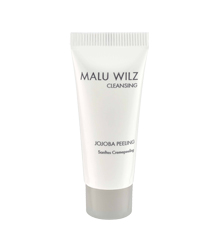 GENTLE CREAM PEELING FOR ALL SKIN TYPES
This innovative ultra-gentle peeling with small jojoba wax beads provide a gentle exfoliation suitable for even the most sensitive skin. It gently lifts away dead skin cells and impurities without irritating the skin. The skin looks visibly smoothed and refined. The soft, creamy texture also has a nourishing effect and leaves the skin feeling supple and refreshed.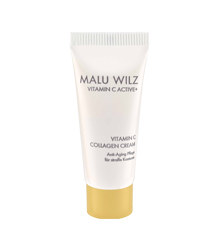 LIFTING ANTI-AGING CARE FOR FIRM CONTOURS
Stimulates natural collagen synthesis
Strengthens the skin structure
Improves the skin`s elasticity
Lines and wrinkles are soothed
Promotes the skin's ability to regenerate
Elastin improves the elasticity of the skin and moisturizes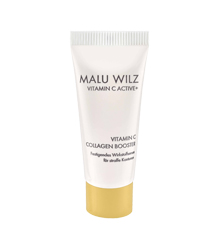 Vitamin C Collagen Booster
LIFTING ACTIVE INGREDIENT SERUM FOR FIRM CONTOURS
Fights against loss of elasticity
Firms the contours
Protects against premature, environmentally-induced loss of collagen
Inhibits the natural breakdown of collagen
Moisturizing
Strengthens the skin's ability to regenerate
Skin refining