NATURAL FINISH FOUNDATION GLOW EDITION

The NATURAL FINISH FOUNDATION in the "GLOW" EDITION combines unique make-up and skin care. Benefit from the price advantage and convince yourself with radiant skin in no time at all.
Limited Edition with Glow for Free!
The FREE ULTIMATE GLOW ampoule with a value of 4.80 € is perfect for preparation under make-up and provides the skin with moisture. The gloss particles it contains act like small mirrors on the surface of the skin and let tired, wrinkled skin shine in no time.
As a duo with the NATURAL FINISH FOUNDATION, it ensures the big appearance at every Christmas party or just in everyday life. The fragrance-free foundation gently covers all bumps and redness, and yet lies almost invisibly on the skin.
And the best thing about it? The NATURAL FINISH FOUNDATION is really suitable for everyone, even for sensitive skin.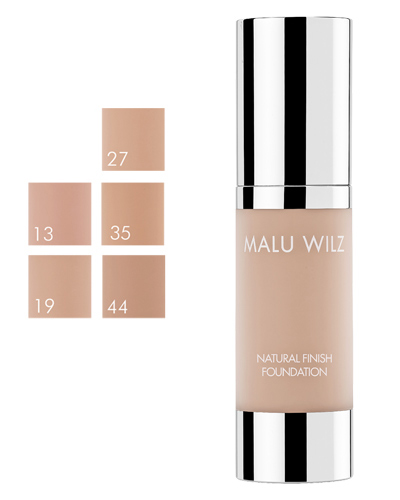 NATURAL FINISH FOUNDATION
The velvety soft texture melts into the skin and creates an even, radiant complexion. Valuable minerals such as tourmaline and mica visually enhance the skin's radiance. The creamy texture makes it comfortable to wear all day long. Small bumps such as fine lines and wrinkles appear to be concealed. The all-round foundation is suitable for every skin type. Light to medium coverage, which can be increased by repeated application. Simple dosing in the practical pump dispenser. Free of talc and lanolin. Available in five colors.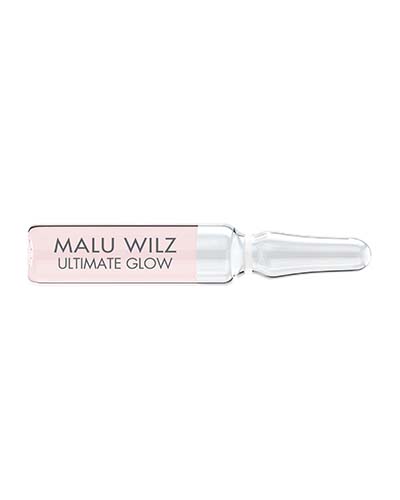 ULTIMATE GLOW AMPULLE
Active ingredient concentrate for a complexion full of ultimate radiance. "Wake upcall" when the skin shows signs of fatigue. Stem cells of the alpine rose improve the feeling and quality of the skin by strengthening the skin's barrier function. Light-reflecting pigments smooth out optical irregularities and ensure a fresh-looking, rested complexion. Vegan.