TREND COLORS /W 2022: SHADES OF FALL

Orange-red, moss-green and shades of brown - we're celebrating autumn! Our brand new fashion colors whet your appetite for the fall/winter look. With our Shades of Fall trend collection, you can create a look that is hip everywhere in the A/W season.
With the Beauty Box Maxi you have the trendy eye shadow and the blusher with you everywhere. And best of all: our refill system is now even more sustainable! We have switched the outer packaging of the Beauty Box to environmentally friendly FSC paper.
Discover our Shades of Fall here: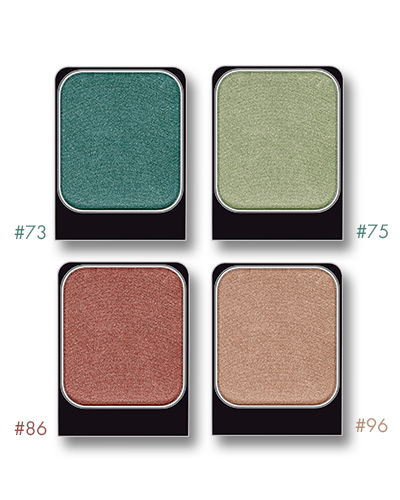 EYE SHADOWS
Experience trendy, nature-inspired color nuances with a pearly, shimmering finish. The new eyeshadows can be combined or worn individually.
Can be integrated into the beauty box.
Ref. No. 4400.XX
#73 Hidden Forest (> shop now)
#75 Moss Green (> shop now)
#86 Orange Rosewood (> shop now)
#96 Woody Brown (> shop now)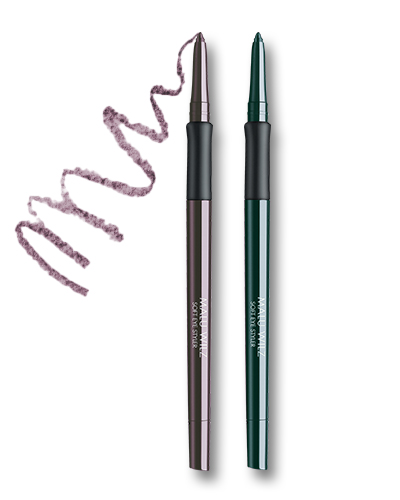 With the beauty boxes you can put together your favorite color combination yourself. The products can be placed in the box with a simple click system. The beauty boxes also impress with their sustainability, because you can easily replace the colors with new trend nuances. EYE SHADOW or BLUSHER can be fitted individually in the elegant mirror boxes.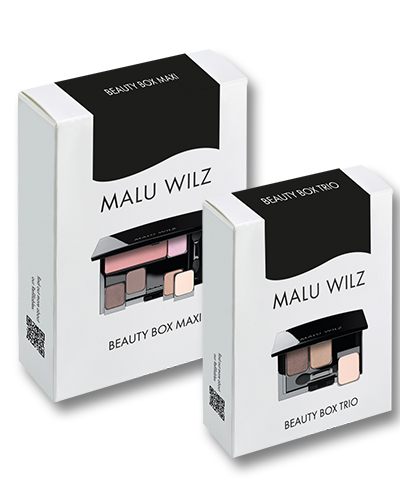 The beauty boxes in new paper folding boxes!
Out of love for the environment, we do without Plexi folding boxes and will use FSC paper in the future. The new folding box is climate-neutral thanks to emissions compensation.
On the back you will find different combinations of blusher, eyeshadow or brand new camouflage refill (coming soon!).