Skin care fun for the home! The new masks of MALU WILZ Beauté are a real eye-catcher in the bathroom and provide immediately visible results for a radiant skin.

Masks are essential for regular skin care - the little beauty farm for the home. They act like a beauty booster and make the skin more resistant. For example, the HYALURONIC ACTIVE + CREAM MASK is particularly easy to apply - apply, leave on for approx. 10 minutes and massage in remaining mask excesses.

IMPORTANT: For optimal effect, an intensive cleansing with peeling before applying the mask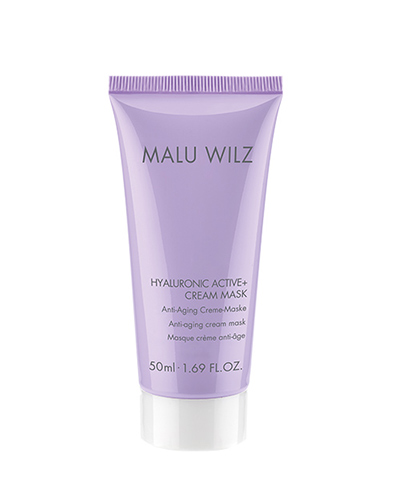 HYALURONIC ACTIVE+ CREAM MASK
Anti-aging moisture mask with hyaluronic acid complex
A complex of three different hyaluronic acids increases the skin's moisture content with lasting results, immediately tautens the skin and supports its natural regeneration. Avocado and macadamia nut oil nourish rough areas, leaving them soft and supple once again. For normal, dry and thirsty skin.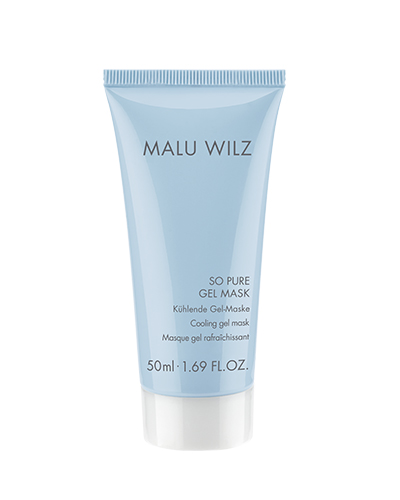 SO PURE GEL MASK
Refreshing gel mask with gentle feel-good scent
Immediately after application, the skin feels relaxed and supple and the complexion shines with a new freshness. Silk, pearl extract and an extract from silver hair grass spends moisture and make the skin feel better. Hyaluronic acid plumps up from the inside. Suitable for every skin type - ideal for dehydrated skin.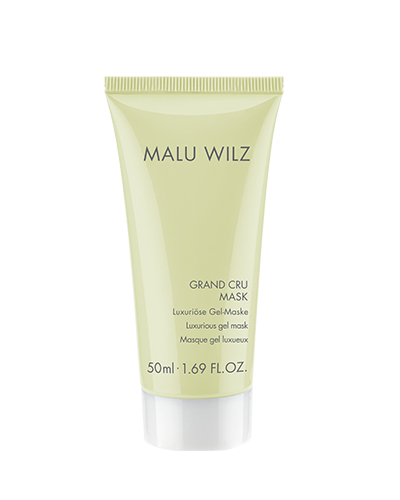 GRAND CRU MASK
Luxurious mask with champagne extract
Cooling mask with a soft, velvety texture. Leaves on the skin a feeling of luxury and vitality. Hyaluronic acid preserves the appearance of youthful skin and protects against moisture loss. Champagne extract is rich in antioxidants and promotes cell health. A glycolipid solution has a rejuvenating effect on the skin by minimizing wrinkles and plumping it up.