Send your skin on vacation!
The MALU WILZ summer masks invite you to take a short break and do something good for your skin. Selected ingredients such as hyaluronic acid, yoghurt, mango oil or a skin-identical carbohydrate complex pamper the skin noticeably. Summery scents seduce the senses and let the user indulge in memories of warm summer days. In addition to the already popular masks HYALURONIC ACTIVE+ CREAM MASK and MANGO YOGHURT MASK, there will be a brand new BUTTERMILK MASK, which not only has a regenerating effect, but also convinces with its creamy "Langnese"-like fragrance. LIKE ICE IN THE SUNSHINE!
HYALURONIC ACTIVE+ CREAM MASK
Anti-aging mask with a complex of three different hyaluronic acids.
Skin dried out by the sun is supplied with moisture for a long time. The mask has an immediate skin-tightening effect, dryness wrinkles are reduced. Supports the natural regeneration of the skin. Avocado and macadamia nut oil make rough areas soft and supple again.
Ref. No. 97110
YOGHURT MANGO MASK
Pampering cream-gel mask for soft, supple skin.
Intensive, regenerating skin care. Soothes stressed skin areas. Supports the protective mechanisms of the skin. With a fruity peach scent for a summer feeling on your skin!
Ref. No. 97112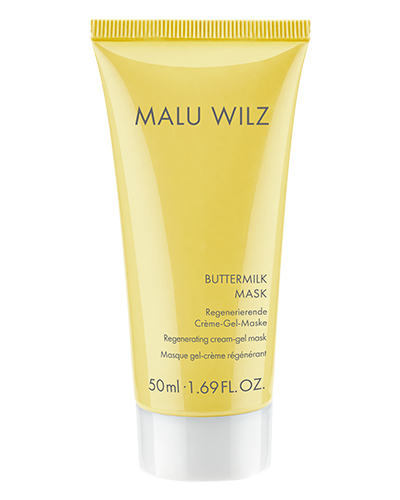 BUTTERMILK MASK
Summer, sun, beach, tanned skin and the magic of the South Seas? The Buttermilk Mask lets you reminisce about warm summer days.
Long-lasting moisture supply with a 72-hour long-term effect. Soothes and regenerates the skin. The skin appears softer and is less prone to irritation. Enchants with a wonderfully creamy scent that creates a good mood and positive energy.
Ref. No. 97131