TRAVEL SIZES: Buy full size, get mini for FREE!

SUMMER SPECIAL! Buy the original size now and get a special size for FREE. The promotion applies to the bestsellers in the popular Thalasso and Tender Rose care lines. This means you can easily take your favorite product with you on holiday. Enjoy refreshing tonics and moisturizers!
THALASSO VITAL TREATMENT
VITALIZING 24H MOISTURE CREAM FOR DRY SKIN
Forms a moisturizing network of active ingredients on the skin and ensures that the skin feels soft and cared for. An Atlantic algae extract binds the skin's natural moisture and smooths out the first signs of dryness. Tropical cupuacu butter pampers dry skin and provides intensive care.
Ref. No. 7026
Thalasso Vital Treatment (50 ml) + FREE special size 15 ml
HYDRO TONIC
FACIAL WATER FOR DEHYDRATED AND DRY SKIN
The skin's own moisturizing factors eliminate any feelings of tension and refresh the complexion. The skin is activated and prepared to absorb active cosmetics. Vegan!
Ref. No. 7022
Hydro Tonic (200 ml) + FREE special size 50 ml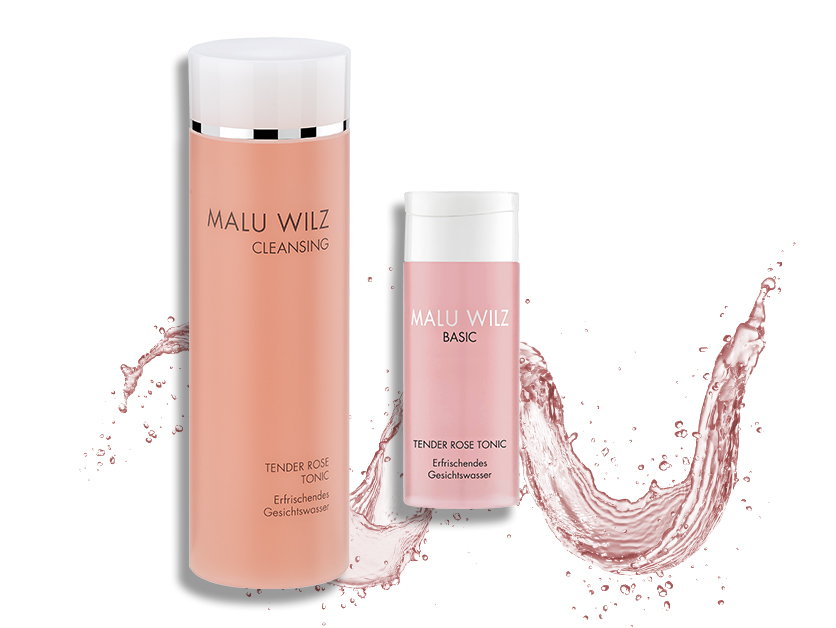 TENDER ROSE TONIC
REFRESHING TONIC WITH ROSE WATER FOR ALL SKIN TYPES
The astringent facial tonic with a sensual rose scent forms the perfect conclusion to the cleansing ritual and optimally prepares the skin for subsequent care. It optimizes the moisture balance of the skin and has an invigorating and calming effect at the same time. Fine rose water from the Damask rose is a real all-rounder - it has a skin-soothing effect, refines pores, moisturizes and clarifies and revitalizes the skin. Suitable for all skin types. Vegan!
Ref. No. 7039
Tender Rose Tonic (200ml) + FREE custom size 50ml