GIFT TIPS FOR VALENTINE'S DAY

Valentine's Day is a very special day. It is dedicated to love, that great feeling that makes us float on "Cloud 7" or dance "Butterflies in our belly". On Valentine's Day we show our partner how much we love him and surprise him with a gift. Give your loved ones a special treat for Valentine's Day: our two bestseller sets packed in a beautiful organza bag with the imprint "Favorite person" will definitely make your heart beat faster!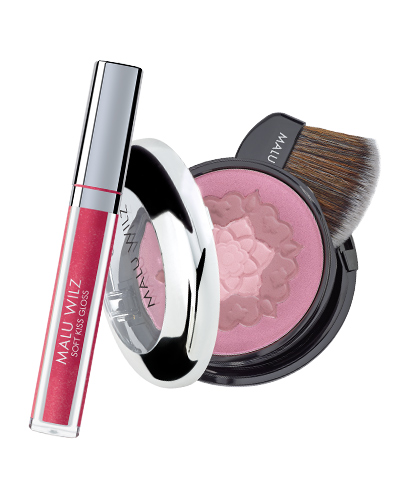 DEKO SET
Soft Kiss Gloss #30 watermelon: Offers an incredibly high level of comfort on the lips for a pleasantly light and smooth feeling. Noble glitter particles provide the ultimate star effect. The subtly shimmering tones lie gently on the lips, give them more fullness visually and let the complexion shine.
Rosy Cheek Blusher: The perfect combination of three harmonious, silky colors that are suitable for every main type. The colors can be used individually or in combination. With a beautiful flower design.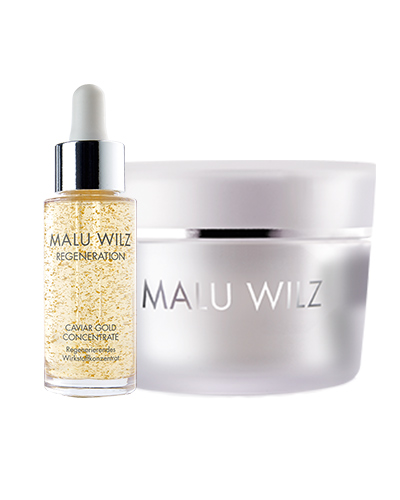 CAVIAR GOLD SET
Caviar Gold Cream: The delicately shimmering, pampering cream melts into the skin and instantly improves its appearance. Pure gold particles reflect the light and provide more radiance. Caviar extract supports cellular regeneration and strengthens the skin's vitality.
Caviar Gold Concentrate in the special size (15ml): The luxurious concentrate works with pure gold particles, which reflect the light like small mirrors on the skin and thus instantly soften lines and dry lines. Caviar also strengthens vitality and improves radiance.