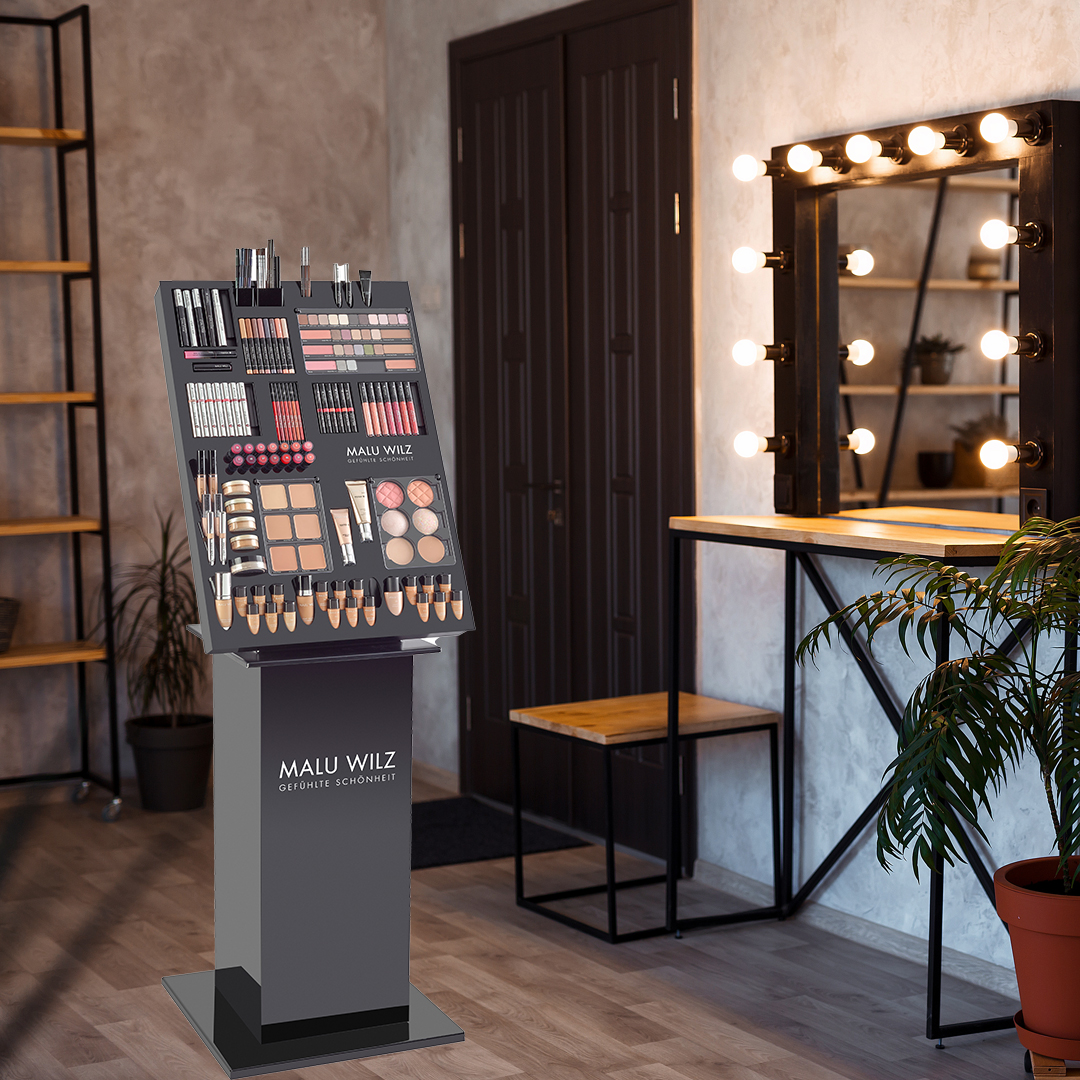 We are pleased to present our new BEAUTY CENTER for the decorative!
The Beauty Center consists of seven modules:
#4913.01 Mascara module​
#4913.02 Module Eyeshadow​
​#4913.03 Module Lipstick​ ​
#4913.04 Module lip gloss​ ​
#4913.05 Concealer Module​ ​
#4913.06 Module Powder​ ​
#4913.07 Module Makeup​
For details on the modules and their assembly, please refer to the documents in the download area.
Not only the new design scores, but also the sustainability.
The new BEAUTY CENTER was made from recycled plastic and thus helps to save raw materials and emissions.
Beauty center with metal base
Beauty center without pillar
Beauty center with pillar