Today we are experiencing a renaissance of the 1920s aesthetic. The strong presence of television series and films set in the 1920s has reignited interest in this glamorous era. The fashion and makeup industries have picked up on this trend and are interpreting it in a modern way.
The makeup of the 20s not only influenced past trends, but also manages to continually fit into the world of beauty trends. The new MALU WILZ GLOW & SWING collection brings modern glamor to 20s looks and is ideal for the festive season with events such as Christmas and New Year's Eve. Classic elements such as eyeliner and red lips are combined with innovative textures and new products.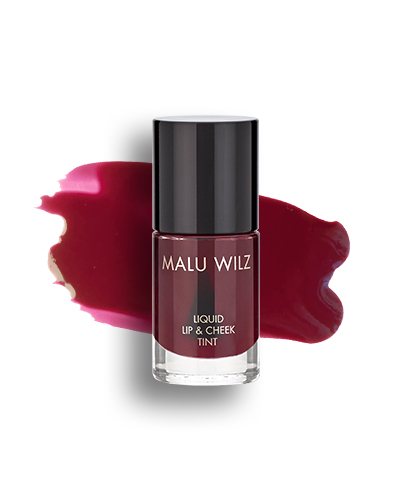 LIQUID LIP & CHEEK TINT
An absolute highlight is the LIQUID LIP & CHEEK TINT. With this product you have a liquid blush and a lip product in one. The texture is easy to blend, long-lasting and smudge-proof within minutes. The color pigments contained can be built up step by step. This means you can decide for yourself how intense the effect should be.
Ref. No. 47602
GLOW HIGHLIGHTER STICK
Of course, the glow cannot be missing from the Glow & Swing look. An important element of the collection is the GLOW HIGHLIGHTER STICK. Shimmering pearl pigments reflect the light and make the complexion shine.
Ref. No. 47601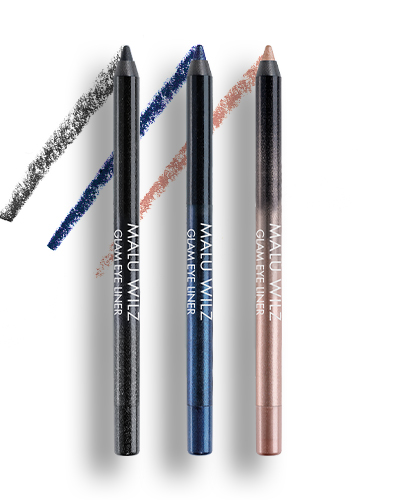 GLAM EYE LINER
From a classic product like the black eyeliner, a new GLAM EYE LINER was created in three different colors: shimmering gold, shiny night blue and a soft black with metallic effects. The gloss particles contained in the pens have a rich color release and ensure glamorous, intensely shimmering eye make-up that lasts up to 17 hours.
Ref. No. 47600.X (picture from left to right)