Does your make-up suffer from the hot temperatures? Is there an unwanted shine on the skin? Discover the solution against an unattractive shiny complexion!
The innovative Shine Control Papers are perfect for quickly and easily absorbing any excess oily sheen. Simply place the special paper over shiny areas and blot any excess grease.
Light, small, and highly effective, making them ideal for the handbag or when traveling. Does not dry the skin. Can also be used by men. Freshens up the make-up at any time of day or night – for the perfect complexion around the clock. Limited Edition.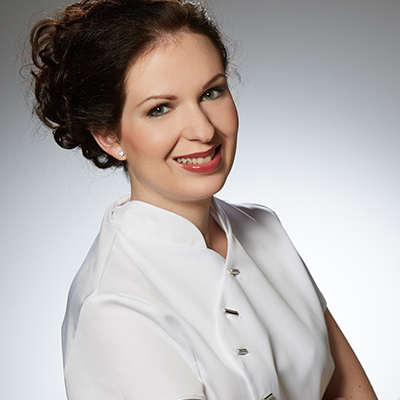 Stephanie Schedel, Leitung Trainingsabteilung
Recommendation by Stephanie Schedel, Head of Training Department
"The Shine Control Paper is in my daily use, because it gives me over a long day the" make-up look like freshly applied ".

My strong seborrhoeic skin shows the first shine at 11:00 in the morning at the latest and in the warm season also the body's own moisture, which takes the leaves off the skin without damaging the make-up.

It is therefore not necessary to apply powder layer to powder layer in the course of a day to get the complexion dull - so does not create the ugly "mask effect".