SUSTAINABILITY REPORT ARTDECO COSMETIC GROUP

As part of the Artdeco Cosmetic Group, we publish our first joint sustainability report. In the report we will inform you about our most recent activities and the milestones we have already reached and are still planned for the future. We look forward to continuing our journey with you!
Discover some examples of MALU WILZ Beauté for more sustainability here:
We calculated the emissions of the first products and compensated them through further climate protection projects. We started at MALU WILZ with the Aloe Vera Cream.
MALU WILZ ALOE VERA CREAM: 391 g CO² / piece
Year after year, further products follow in order to reduce our product carbon footprint and to initiate corresponding measures.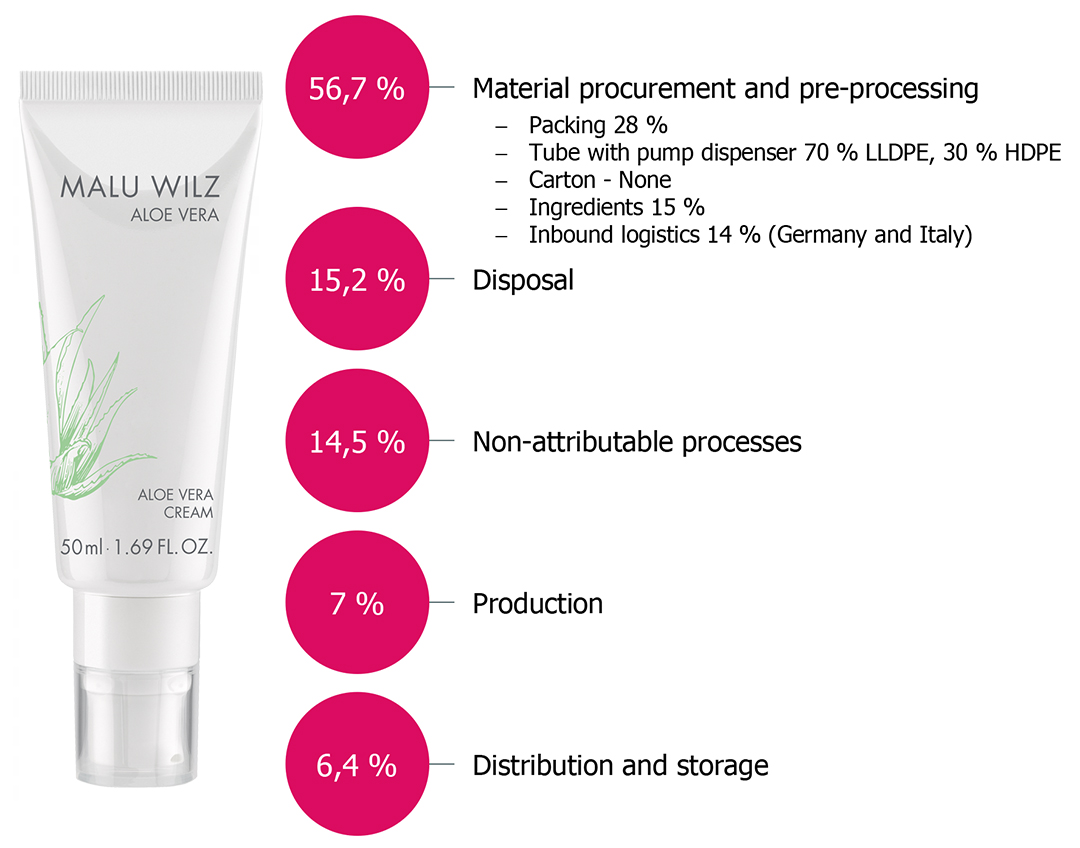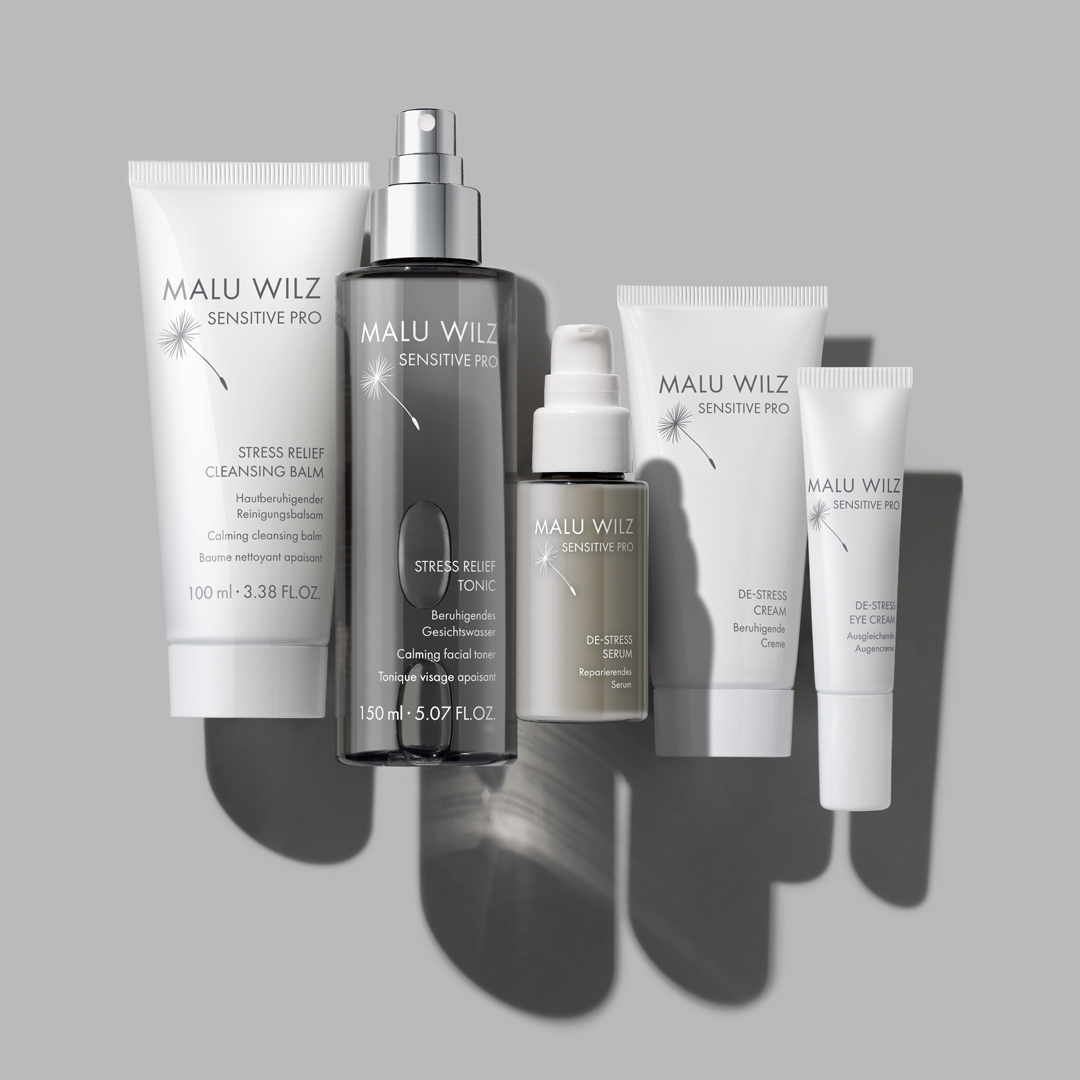 Achievements to date Product packaging
EXAMPLES OF REALIZATION OF THE MALU WILZ BRAND
The products are the heart of our company. That is why we focus in particular on optimizing our packaging for greater sustainability. Important to us here are the recyclability of our packaging, increased use of recyclates , as well as circular economy and minimal use of resources.
For the first time, MALU WILZ uses product packaging from PCR (post consumer recycling). This is packaging waste that has been used by the end consumer and then enters the recycling loop, for example via the yellow bag. These are then reprocessed and can be used again as packaging. For packaging for which recyclates cannot currently be used, we rely on mono materials (packaging made from only one material to facilitate proper disposal).
The product line can be called "Clean Beauty" because it has been developed under strict conditions that go beyond the law. It is vegan and free of silicones, sulfates, mineral oil, parabens, PEGs, microplastics, aluminum, chemical filters, palm oil as well as nanoparticles. The entire series counteracts skin irritation and redness, strengthens the disturbed barrier function of the skin and increases moisture.
In 2021, true to World Oceans Day, MALU WILZ donated €1 per product sold from the Thalasso skin care line to the One Earth – One Ocean organization from June to December. Specifically, the donation will go to the project "Recovering ghost nets in the Baltic Sea".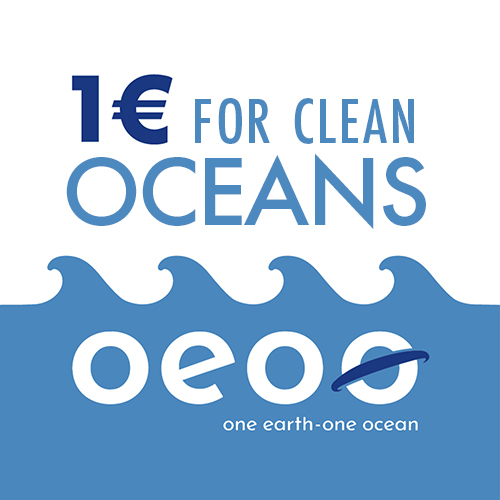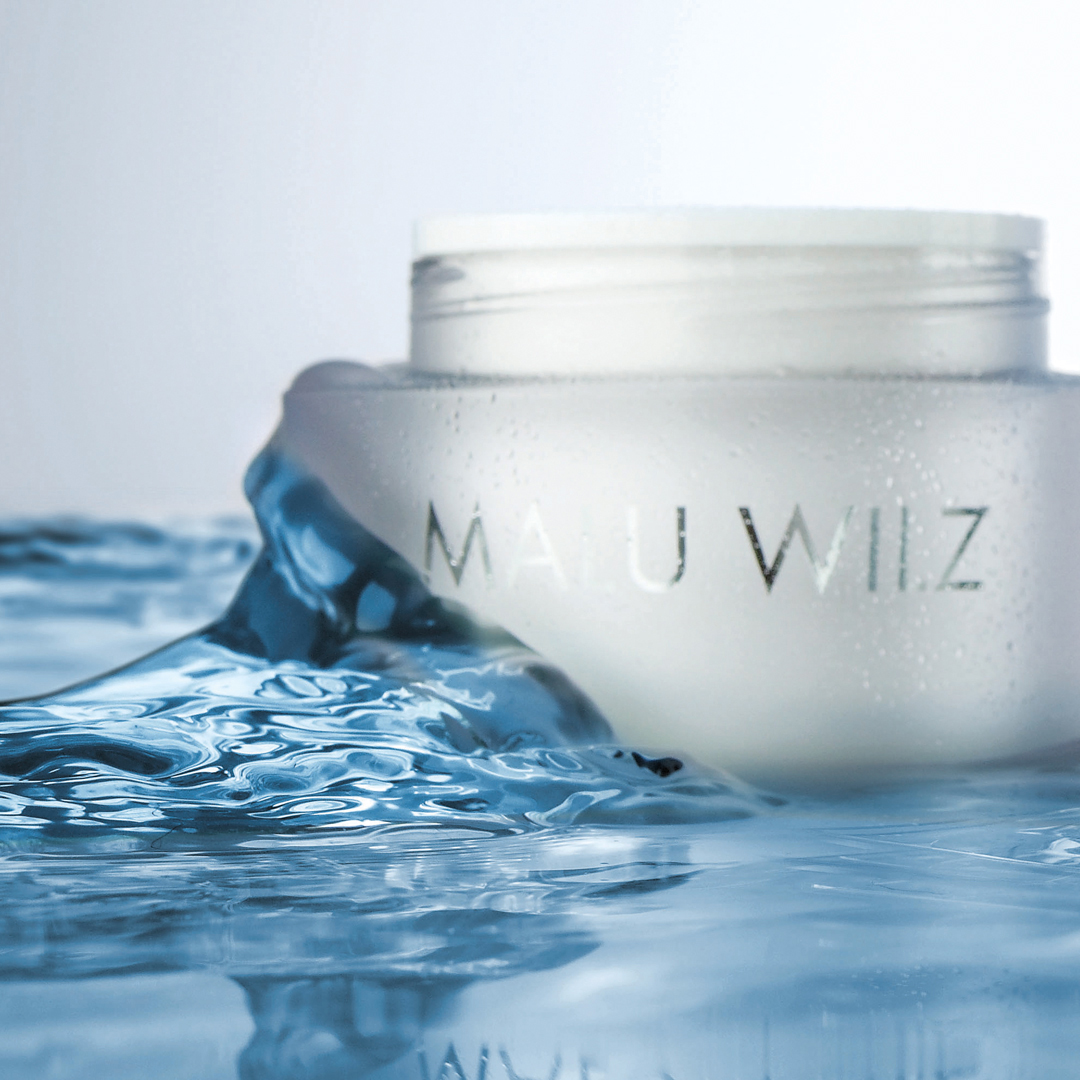 Communication on progress for the UN Global Compact
In October 2022, the ARTDECO cosmetic Group will publish the first progress report for the United Nations Global Compact. The report covers our progress in the areas of human rights, labor standards, environmental protection and anti-corruption for the reporting period October 2021 to September 2022.
Read the first progress report here.