Everything has to be fast, easy and uncomplicated these days. If you make up for work in the morning, the look is best not only to keep you close to work, but also to sit perfectly in the subsequent yoga class.

Not every make-up keeps up with so many activities. In the MALU WILZ Beauté product world we have some textures that are perfect for a long walk in hot weather, sports and water fun. With the new LONGWEAR HIGHLIGHTS collection you get highly pigmented, waterproof textures - ideal for a long-lasting make-up.

The three new colors of the LONGWEAR EYESHADOW PEN and the new lipstick LONGWEAR SOFT TOUCH LIPSTICK make every make-up perfect. The irresistible shades of color remain in place even during sports activities and hot temperatures.
Discover here our make-up tips for an extremely long-lasting make-up!
Longwear Soft Touch Lipstick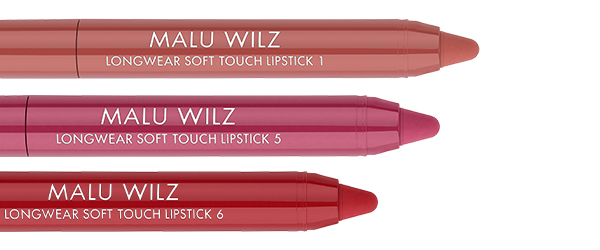 Waterproof lipstick in practical pen shape
Delicate-creamy, smooth texture
Intensive color output
Long lasting
Provides a silky matte and even finish