PROJECTS: Plan International & MALU WILZ Beauté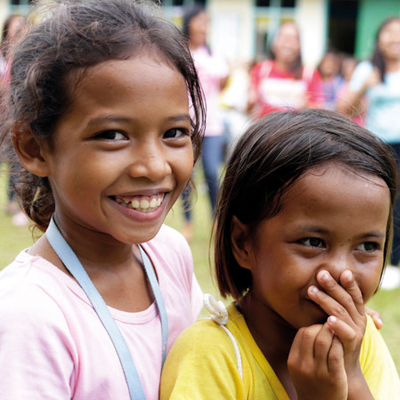 Stop Child Trafficking in the Philippines
In the Philippines, girls and boys growing up in poverty are often given away by their families or fall victim to traffickers.

With this project "Stop child trafficking", the child relief organization Plan International is strengthening child protection in 24 villages and towns so that girls and boys can grow up in safety and go to school. With psychological support, plan makes it easier for affected children to return to everyday life.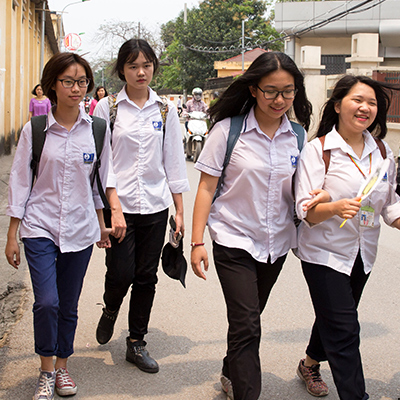 © Hartmut Schwarzbach/argus/Plan International
Safe Cities for Girls in India, Vietnam and Uganda
In the three metropolises of Delhi (India), Hanoi (Vietnam) and Kampala (Uganda), Plan International has launched the "Urban Program - Safe Cities for Girls and Women", which we supported with the Advent Calendar 2018.

Plan International's goal with this project is to make girls safer in their home environment and in public areas such as markets, parks and community facilities. Girls and boys are actively involved in the design and development of their district.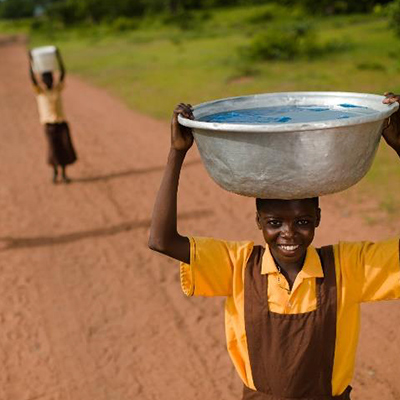 Water for Schools and Communities in Ghana
With the advent calendar 2017, we supported the project "Water for schools and communities" in Ghana. Limited access to sanitation and clean drinking water has a serious impact on the hygiene and health situation in Ghana. In the project communities of Eastern and Volta, this affects 80% of people. Many schools in the region also have no school toilets or hand washing facilities. The aim of the project is to provide people in Eastern and Volta with better access to water and sanitation, thereby reducing child mortality.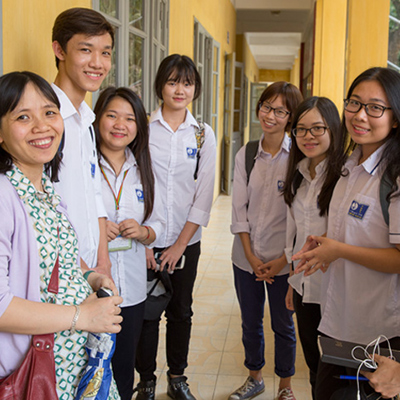 © Hartmut Schwarzbach / argus
Creating a Safe Environment for Girls in Vietnam
In 2016, the Christmas donation from MALU WILZ was donated to the project "Safe Cities for Girls" in Vietnam. The aim of the project is to create more security for girls in their living environment and in public areas such as markets, parks and community facilities in cities like Hanoi.

The focus of the project activities is on the poor areas and slums. Where girls live in cramped conditions and are at particularly high risk of violence and sexual assault, Plan wants to create the conditions for girls to move about safely in their neighborhood and to drive buses or other public transport without danger.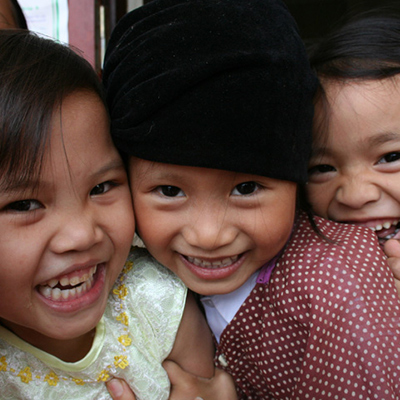 © Plan International / Kathrin Hartkopf
Support for Girls of Ethnic Minorities in Vietnam
In the course of the 2015 Christmas campaign, Malu Wilz donated € 7,000 for the project "Support for Girls of Ethnic Minorities" in Vietnam. The project aims to strengthen girls and young women of the often disadvantaged ethnic minorities in Ha Giang. In eight municipalities in the districts of Meo Vac and Yen Minh in northern Vietnam, Plan supports girls and women to exercise their right to health and education in order to protect themselves from traditional practices such as marriage.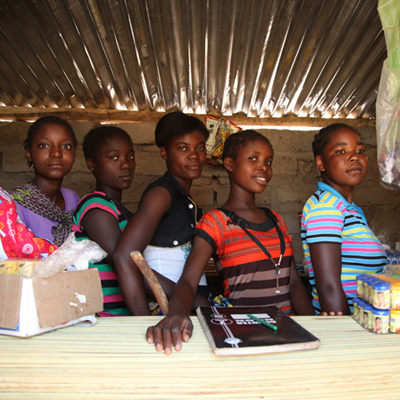 © Plan International / Mary Matheson
Support for Girls in Sambia
In Zambia girls are disadvantaged in many ways: They are married early, often get their first child at a young age and can not finish the school anymore. Since girls are much less likely to go to school or complete them, they are particularly hard hit by economic distress. With the project "Open Vocational Perspectives" under the umbrella of the "Why I am a Girl Campaign" plan in Zambia has set a sign for the rights of girls and women. With activities for professional orientation and the establishment of austerity groups, the Kinderhilfswerk in the Mansa program area supported 600 girls and young women between the ages of 15 and 24, for example by awarding scholarships to become financially independent and to lead a self-determined life.
© Plan International / Kathrin Hartkopf
Protection of the Kamalari Girls in Nepal
From 2011 to 2014 Malu-Wilz supported the project "Protection of the Kamalari Girls" in Nepal. Kamalari, that means "hard-working woman". Although child labor in Nepal has been officially banned since 2000, the exploitation of many girls is an everyday occurrence. At the age of six, the girls had to work as house girls for wealthy families and large landowners. Their working days are 16 to 18 hours, often they are exposed to violence and sexual abuse. Within the framework of the project, the plan for the abolition of this established practice was implemented and freed thousands of girls from their employment relationship. They were encouraged to return to their families and continue their education. To the older girls and young women Plan facilitated a vocational training and supported it with the business establishment.